Click On The Link To See Stories Like Yours
Low Passion, Poor Sex Life –> Incredible Intimacy
Wife Is Interested In Another Man
A Better Marriage After Divorce
From Low Passion And Pornography To Incredible Intimacy – Artie's Story
Josh's Story – Near Divorce To "The Best Sex In Our Whole Marriage"
Josh went from separating assets to the best emotional and sexual connection he had EVER had
Winning Wife Back From Another Man
Jamie – Wife had left and chosen to pursue another man –> More intimacy than ever before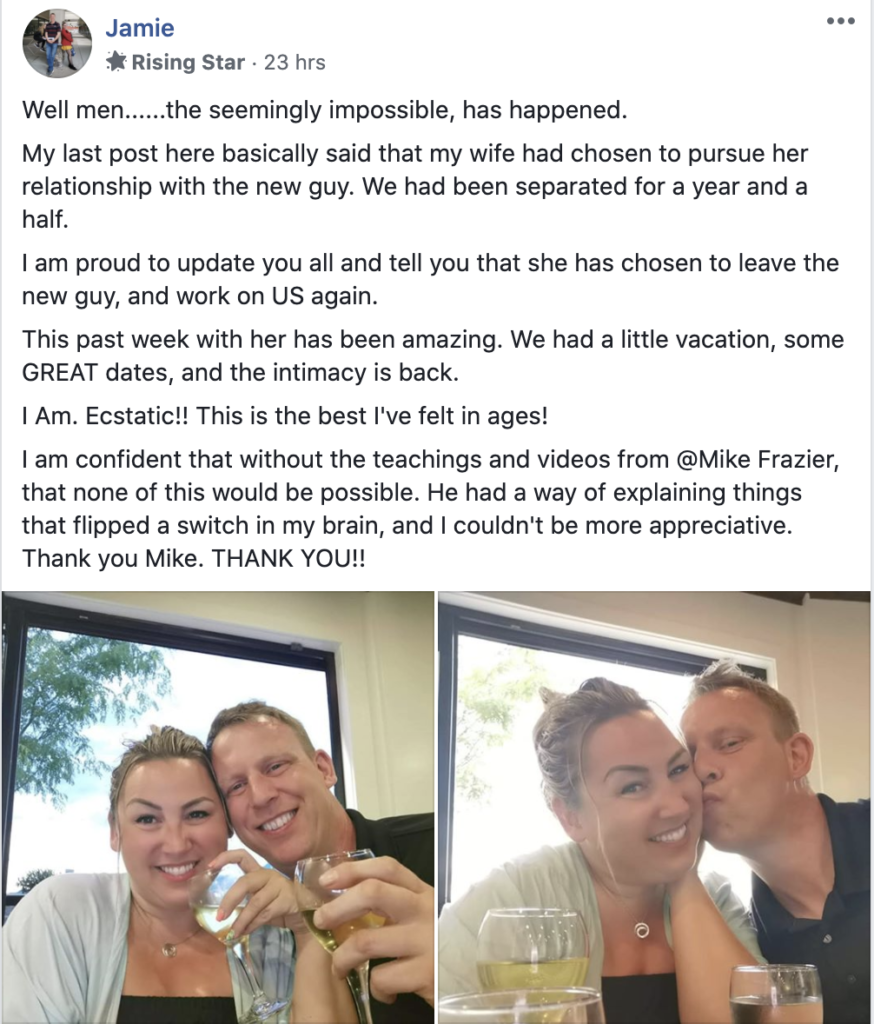 Recovery After Separation
Richard And Tammy – He was unfaithful, they were separated –> Happy and more connected than ever

Recovery After Infidelity
Aaron's Story – Aaron was sexually unfaithful. His wife was emotionally unfaithful. Now they're more connected than ever.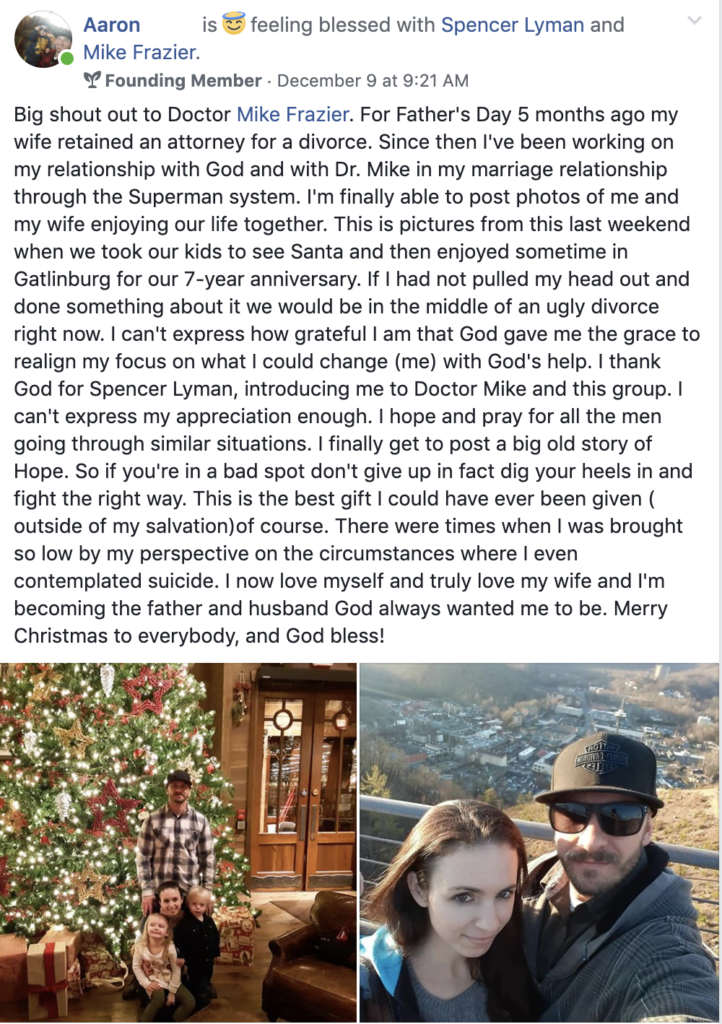 Michael's Story – He was unfaithful and had spiritual questions. He and his wife became more spiritually and sexually connected than ever.
Michael sent me this email a few weeks into the program:

Increased Financial Success From The Strong Man System Principles
Steven added $150,000 plus to his income in the year we worked together

A Better Marriage After Divorce
Unfortunately, it does happen that a wife sometimes chooses to divorce her husband despite him becoming a stronger and better version of himself.
But, the future is bright for these men, as they are stronger and more attractive than 99.99% of men out there.
Scott's Story

Jeff's Story – An amazing marriage after divorce
More Stories From Men Like You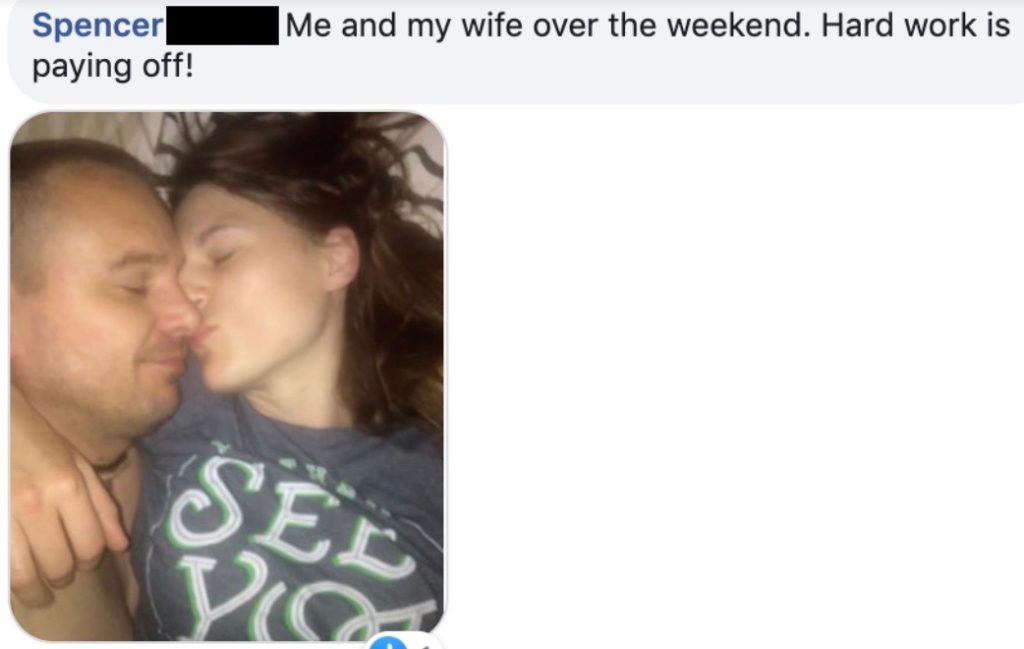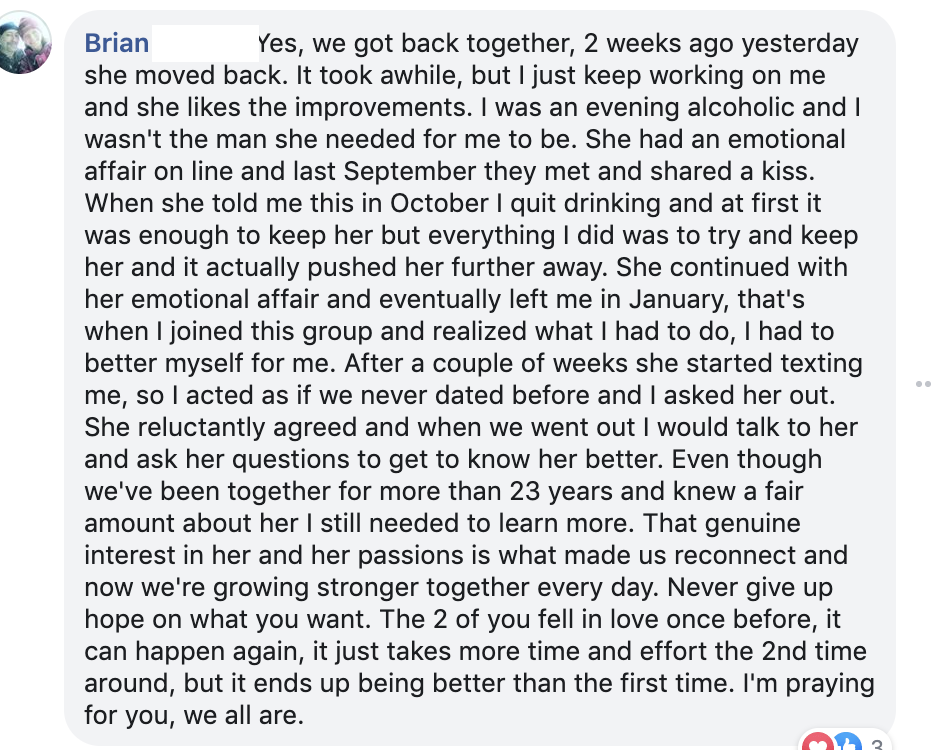 Now it's time to write YOUR success story. I'd love to guide you on your path.