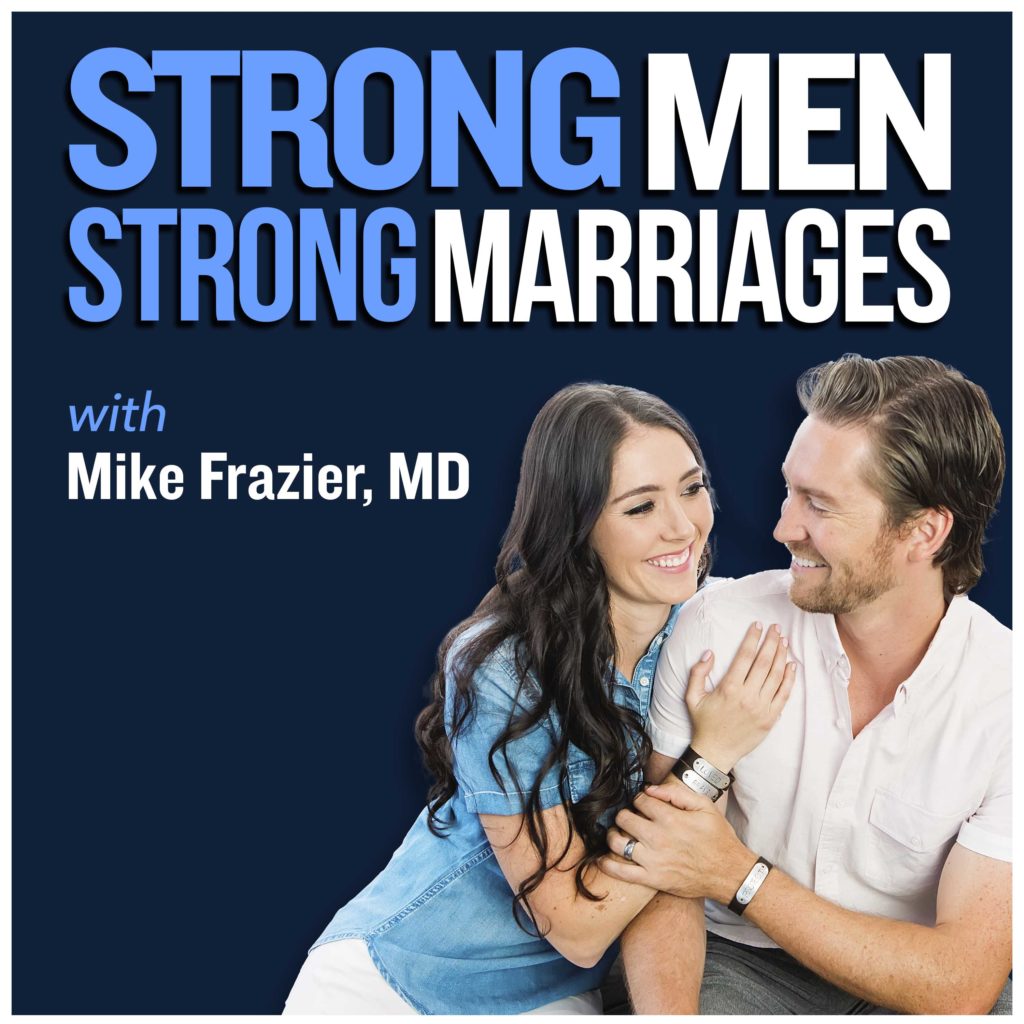 One Time Investment. A Lifetime of Benefits.
The Strong Man System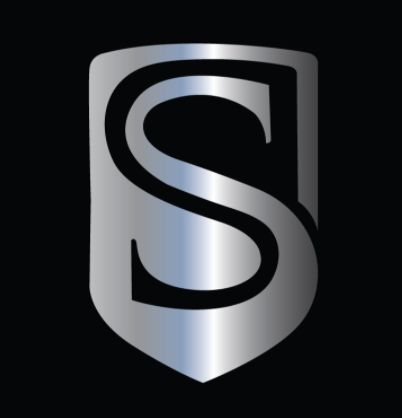 Feel STRONG. Feel MANLY. And have more INTIMACY in your marriage than you EVER have…
Guaranteed Or Your Money Back
It's one thing to decide to get married…
It's another thing entirely to have a strong, joyful and intimate marriage.
One where you feel like you have WON THE LOTTERY every day.
Where you enjoy great sex, friendship, fun and connection.
And what's keeping you from that kind of marriage?
If you're like most of my clients, it's not knowing what CREATES it.
So many men tell me…
My wife RARELY or NEVER wants to have sex
I try to do EVERYTHING my wife wants to make her happy, but it never seems like enough
I feel like I'm a great provider and a great husband. Why isn't the sexual ATTRACTION there?
I feel like I'm WALKING ON EGGSHELLS around my wife. I can't really speak my mind.
I try SO HARD to make my wife happy. Why can't she do the same for me?
If this is YOU, I get it.
I went OVER A YEAR with ZERO physical intimacy in my marriage.
I did what some of you have tried to make things better.
Do nice things. Cook. Clean. Take care of the kids. Send her messages. Buy her gifts. Give up my hobbies and time with friends to be home instead.
None of that worked.
Still no sex.
Still felt like I was LOSING in the marriage.
I would sometimes go to my car and SCREAM because I felt like I couldn't take it any more.
So I got serious. I used my MD training in behavioral neuroscience and psychiatry to understand the SCIENCE of LOVE and ATTRACTION.
I applied it to my marriage. And it WORKED.
I felt STRONGER, more MANLY, and had more joy and intimacy than EVER before. All the while understanding Jesus better than ever.
I taught the process to other men, and it worked for them too.
So now you can stop guessing at how to create a strong, joyful and intimate marriage and simply follow the scientific process I've spent YEARS developing and refining.
That process is the foundation of The Strong Man System.
Is The Strong Man System Right For You?
The Strong Man System is for you if you want to have more connection, joy and intimacy in your marriage by becoming a stronger MAN, using Christian principles AND are willing to work to get it.
I've created videos and worksheet to make this system as simple as possible, but I'm not going to lie.
Creating a strong, joyful and intimate marriage is work. And this program isn't for everyone.
Here's how to know if it's a good fit:
You want a step-by-step process to feel STRONGER and more MANLY than you EVER have and create real INTIMACY in your marriage… with teachings consistent with Christian values
You want a reliable plan to become SEXUALLY ATTRACTIVE to your wife
You want to feel like you are both WINNING every day in your marriage
You want to get over your self doubt and confusion and be super clear about your path ahead
You want to follow a curriculum to create a strong, joyful and intimate marriage created by an MD psychiatrist and happily married man
I'm Looking For Leaders
The Strong Man System is really a MISSION and a MOVEMENT.
We are:
Strong and loving leaders of our homes
Examples of REAL manhood to ourselves, our families and the world
When we do this, we…
Create a better world through stronger families
And for my Christian brothers…
A world more prepared for the Second Coming of Jesus Christ
If you RESONATE with that mission and want to be part of it…
The Strong Man System IS for you.
If this mission does NOT resonate, then the program is NOT for you.
The Details
When you sign up for The Strong Man System you'll receive immediate access to the complete online course. No waiting for modules to unlock. Watch the whole course in a day or take it one step at a time. It's up to you.
Once you're in the program, you're in — for life. You'll have access to the course for as long as it is available and all updates or additional content added is included free of charge.
Module 1: Foundational Strength Training
The 3 habits that will FUNDAMENTALLY change your life and marriage… in 90 days or less
How to build the #1 MOST ATTRACTIVE trait
My #1 tool to start changing the results in your life INSTANTLY
BONUS MODULE: For men who are recovering from infidelity or are near divorce or separation
How to rebuild trust, even after infidelity
How to SHOW your wife you are changing… instead of just telling her
How to COMMUNICATE in a way that keeps her close instead of driving her away
Module 2: Create Healthy Separation
How to stop being NEEDY (the #1 turn OFF for women)
How to stop walking on eggshells and step into your STRENGTH
How to be the strong, independent man that will ATTRACT your wife to you
Module 3: Become an EXPERT at communication
How to turn ANY conflict into MORE connection
How to have fun, joyful, intimate conversations with your wife
How to be the man your wife can't WAIT to talk to… and listen to
Module 4: Create INTIMACY in your marriage
How to approach sex in a way that your wife will WANT
How to create appropriate BOUNDARIES in your marriage
How to ask for and get what you WANT from your wife
Weekly LIVE Coaching
Get your questions answered by Dr. Mike. This is an opportunity to discuss all topics related to creating a strong, joyful and intimate marriage.
Ask Dr. Mike
Get the coaching you need while you go through the process. Submit coaching and questions 24/7 in our member portal and get individualized coaching, tailored specifically to you, as often as you need, to get a strong, joyful and intimate marriage.
Bonuses Courses & Content
Get access to our library of past group calls, relaxation training, How To Get Your Wife In The Mood ebook, Bad Habit Buster (to help you stop using pornography, overeating, or other bad habits), conversation starting ideas, and more!
Your Investment: $2,000
100% Money-Back Guarantee
After learning and implementing the methods I teach in this course, if you aren't completely satisfied, I will refund you the purchase price of the program.
For more details, click here.
Are you ready to FINALLY have a deeply INTIMATE marriage?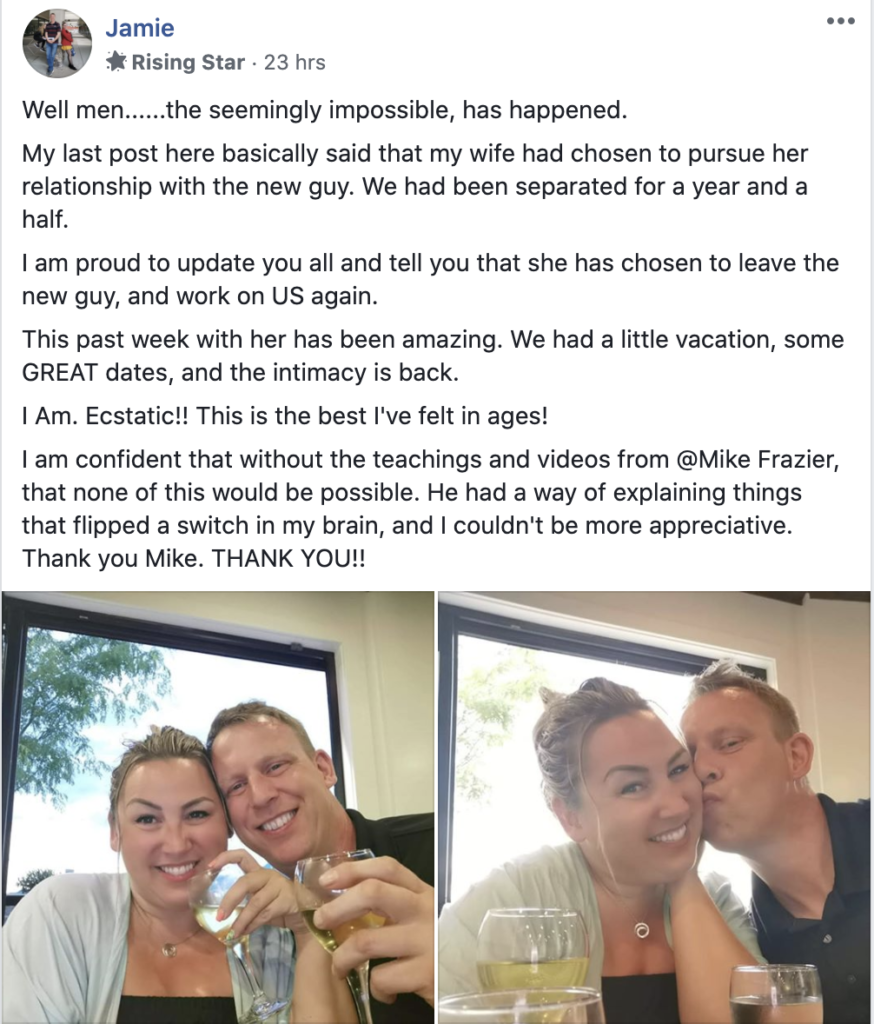 The Strong Man System
One time investment of $2,000.
A lifetime of benefits. Lifetime money back guarantee.
1 on 1 Coaching
I do have a limited number of 1 on 1 coaching spots occasionally available.
If you are interested, please email me at dr.mike@mikefraziermd.com with:
-Your current situation
-The help you are hoping for
-Your budget for coaching
Talk soon!
Mike